Welcome
Tantra is an ancient and deeply transformative tool to enhance the intimacy of your relationship, promote inner healing, and reconnect you to the vital life force that naturally courses through you. In the Tantric tradition, the body is considered a temple through which we experience the journey of life. Sexual pleasure is your birthright and extends to the innate sense of pleasure in all areas of life, a journey which is meant to be an ever ecstatic experience. 
Tantra for People is a three part online program to guide you through ancient practices, including detailed instruction of Tantric massage. Follow our videos from the privacy of your own home and reveal a renewed sense of inner vitality, intimate connection with others, and joy in being alive. 
Part One of our trilogy is focused on connection rituals and healing massage. These rituals are ancestral tools that open the gateway, not only for a deeper bond with one's lover, but also an enhanced understanding of oneself. Our deepest yearning is to feel a sense of belonging and be connected to other human beings. When one feels seen in a relationship founded on deep trust, authentic communication, and profound intimacy, sexuality becomes a sacred experience and a pathway to infinite bliss. 
Part two revolves around pleasure, creation and the integration of sexual energy into full body and multiple orgasms. While part three takes this evolution even deeper, into a shadow exploration of dark eros, deep healing, surrender and ultimate empowerment. 
When you commit to this journey, you are committing on a profound level to yourself and your own healing, both in the present day and even ancestrally. As you release trauma, blockages and layers of armour that we build in response to society, family and experiences, you will inevitably open yourself to deepened arousal, enhanced sensitivity, and infinite pleasure in a realm that is not only about sex but extends to the very life force itself. 
Our bodies retain cellular memory and our society has conditioned us into unhealthy thought patterns around sexuality and pleasure. When we unlock this conditioning and release old and negative imprints, we open ourselves to our natural state of joy, which includes not only sexual ecstasy but also boundless creativity and a renewed connection for life, which once activated, creates a ripple effect into all aspects of existence.
Tantra for People Presents:
How Tantric massage can transform your life:
For Women
Awaken or increase your libido and desire

Open your mind, body, and spirit to orgasmic pleasure

Connect to your partner in deep intimacy

Resensitize your Yoni (or vagina) and discover the pleasure of penetration to its full extent

Release old traumas that are holding you back from your orgasmic potential

For Men
Increase your stamina and gift your lover with mind blowing pleasure

Boost your desire and libido, and shift your sexual life from need to fulfillment

Create a deeper bond and sense of trust with your partner, allowing you to unlock fantasies and playfulness

Resensitize your lingam (or penis) and discover a range of unexpected pleasure

Discover that full-body orgasm is not a myth.
This course is designed to make Tantra available "to the people" which means all people, regardless of sexual preference, personal background, or level of experience. Whether you are in a relationship or single, you will be able to learn from and use everything we teach in this course. While the journey is designed to be undertaken as a couple, it is equally worthwhile for an individual to explore self-massage as a foundation for healthy sexuality and confidence building in preparation for future relationships.
This course includes: 
12 video lectures

explaining all you need to know about Tantra and the various massage techniques and connection rituals 
5 practical and uncensored video demonstrations

where Martin and Maria themselves show you in detail the

9 different rituals

and

healing massages for Him and for Her
A carefully curated

playlist

of sensual, calming music to accompany and enhance all massages and rituals
An

exclusive podcast

and

secret group

in which we are available for all questions
Feedback from our Students
This course unlocked my sexuality in ways I could never have imagined. I have always been intrigued by Tantra, but previously it felt like something elusive and distant. After practicing the techniques so simply and compassionately shared, I discovered a profound intimacy with my partner and levels of orgasmic potential I never knew I had! I didn't realize how much trauma I was actually holding in my Yoni before this experience and I will never see sex in the same way again. Unlocking my sexuality has also opened my creativity and ability to connect deeply with others in unexpected ways. This course has been utterly life-changing and I am so grateful!
Martin and Maria have a gentle, authentic and caring presence that allowed me to feel completely comfortable in embarking on this inner journey of intimacy with their guidance. I can not recommend this course enough, open yourself to this transformation and you will never look back! ~
Joia Helman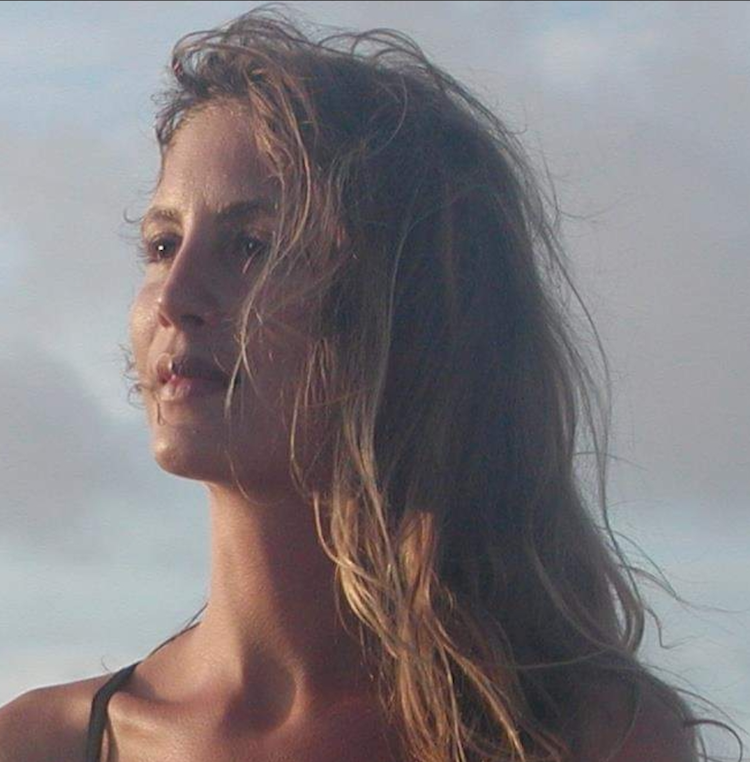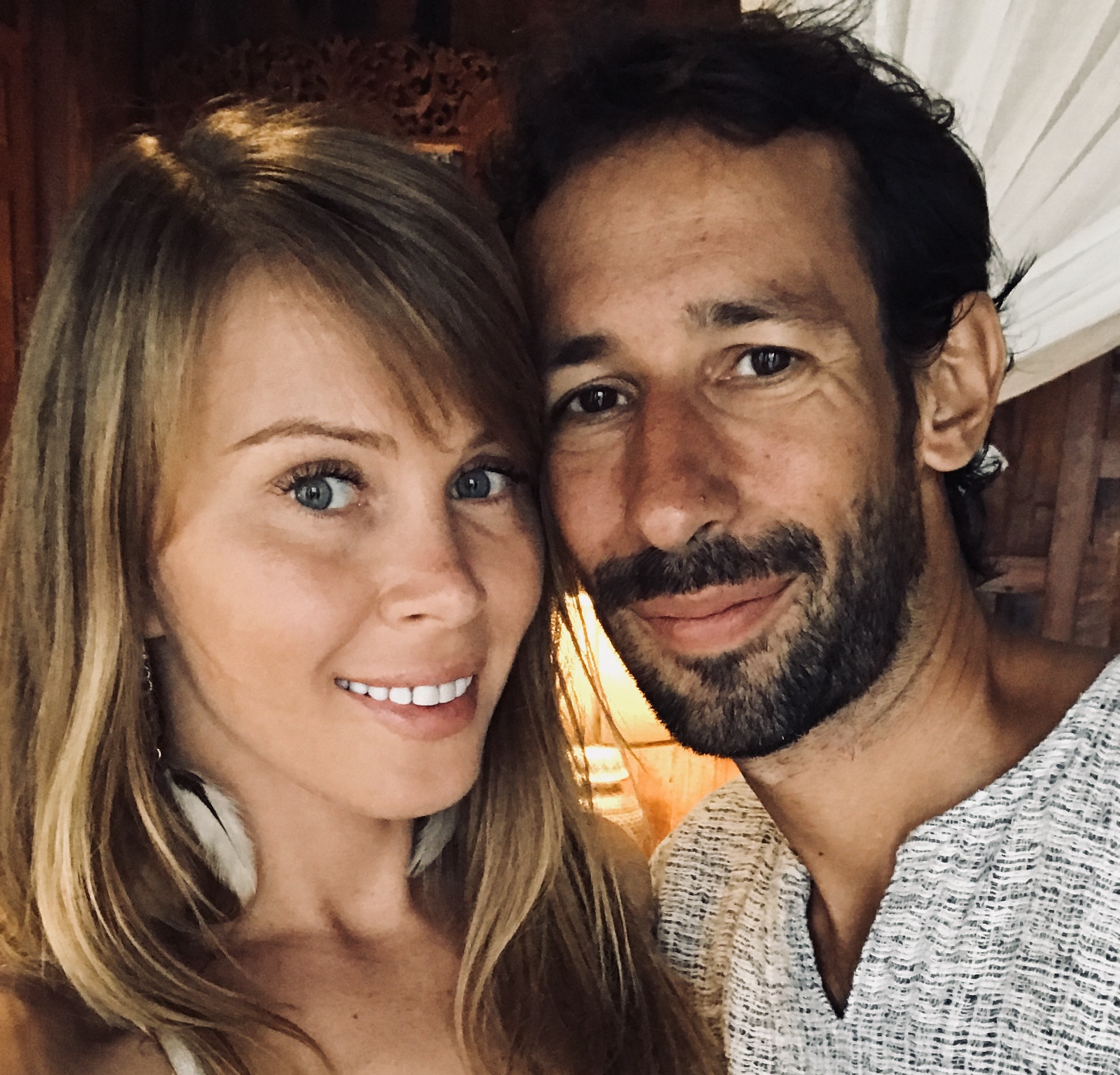 Maria and Martin
We are a married couple living in a Tantric community in Thailand and we travel around the world.
We believe everyone deserves to reconnect with their sacred and vibrant sexual nature. Sex and pleasure are a birthright.
Maria is a tantra practitioner, passionate dancer, yoga instructor, and water therapist.
Martin left Europe for India almost 20 years ago. Since then, his adventures led him through India, Thailand and now Bali. A yoga teacher, energy healing therapist, transpersonal therapist, hypnotist, and specialist in past life regression, Martin has been teaching for over 7 years around the world.
We are honored to share this course of Tantric Massage practices with you.
Have a beautiful journey!
Gratitude to our Teachers
The paths of transformation
John Hawken
The Multi-Orgasmic Couple
Mantak Chia
Money Back Guarantee
We are so confident in the transformative power of this information that we offer a full 30 day money back guarantee if you are not satisfied.